Massage Therapists

MARY A.E. STEPHENS
OWNER / LICENSED MASSAGE AND BODYWORK THERAPIST NC #7204
Mary actively began practicing therapeutic massage in 2006 after graduating from the National Massage Therapy Institute in Falls Church, Virginia.  Her skills encompass a wide range of massage modalities including Swedish, Deep Tissue, Aromatherapy, Hot Stone and Pre-Natal.  Her signature massage session involves targeted technique to release pain and tension patterns caused by muscular irritation and stress while maintaining an element of relaxation for optimal results. Mary became a Reiki practitioner in 2007 and because it was evident her clients were experiencing a deeper, more profound level of healing and relaxation, she became a certified Reiki Master in October 2012.  In 2016 she acquired a certification as an Integrative Reflexologist under the tutelage of Claire Marie Miller who pioneered the technique and is highly renowned in the massage and reflexology community.  Believing strongly in the healing power of touch, Mary feels deep gratitude to have been blessed by God with the gift and ability to bring peace and well-being to others: body, mind, and spirit.

TONI ABEE
LICENSED MASSAGE AND BODYWORK THERAPIST NC #6672
Toni Abee joined us from the Charlotte, North Carolina area in August 2015. She is a graduate of The Whole You School of Massage in Rutherfordton, North Carolina, class of 2006. Toni enjoys the challenge of therapeutic massage to ease pain for her clients who are living life to the fullest. Educating clients about the wonderful benefits of massage in all aspects of the body is her personal mission. One body at a time, she wants to share her gift and knowledge of the body to enhance lives. Having more than twenty modalities in her tool box to pull from, each massage is individually customized every time. Our bodies change daily; use massage therapy to change yours in a positive way!

MYSSI BARTLEY 
LICENSED MASSAGE AND BODYWORK THERAPIST NC #5582 
Myssi has been a Licensed Massage Therapist since 2000. She attended the Healing Arts School of Massage Therapy in Lubbock, Texas where she practiced for five years post graduation.  She relocated to North Carolina and attended Natural Touch School of Massage Therapy in Greensboro, NC.  She worked in private practice in Asheboro, NC for eleven years.  Her skills cover a range of massage modalities such as Swedish, Deep Tissue, Pre-Natal, and Facial massage and is experienced with paraffin wax and body scrubs and wraps.  She enjoys educating her clients about the benefits of massage and how it enriches their daily lives both physically and mentally.

KATHY LEONARD
LICENSED MASSAGE AND BODYWORK THERAPIST NC #13835
Kathy Leonard is a former teacher who decided to go back to school in 2013 to become a Licensed Massage Therapist.  It was one of the best life decisions she has ever made because she loves working with people and increasing their sense of well being.  She uses a variety of techniques that can alleviate everything from plantar fasciitis to back pain, but always incorporates the elements of a Swedish massage to create a relaxing and rejuvenating experience.  Kathy is skilled in the massage modalities of Swedish, Hot Stone , Pre-Natal, Aromatherapy, Reflexology, and Bamboo Fusion.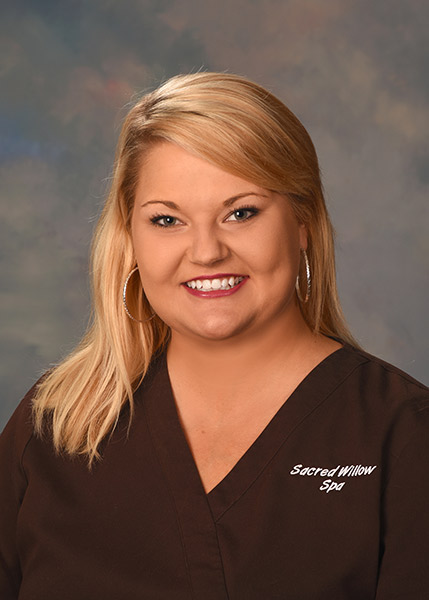 ALLIE MCDOWELL
LICENSED MASSAGE AND BODYWORK THERAPIST NC #9675
Native of Brunswick County, Allie McDowell graduated from the South Carolina Massage and Esthetics Institute 2009 and is licensed in the state of North Carolina.  Her interest in the field of massage therapy stemmed from seeing family members contend with chronic pain and saw firsthand how preventative healthcare plays an important role in everyday life.  Her skilled modalities include Swedish, deep tissue, reflexology, pre-natal, and hot stone. Aside from her career as a massage therapist, some may recognize Allie from her many years of being a local entertainer.  She feels blessed to have been gifted in two areas she is passionate about: singing and massage therapy.