Massage Therapists

MARY STEPHENS-CLARK
OWNER / LICENSED MASSAGE AND BODYWORK THERAPIST NC #7204
Mary actively began practicing therapeutic massage in 2006 after graduating from the National Massage Therapy Institute in Falls Church, Virginia. Her skills encompass a wide range of massage modalities including Swedish, Deep Tissue, Aromatherapy, Hot Stone and Pre-Natal. Her signature massage session involves targeted technique to release pain and tension patterns caused by muscular irritation and stress while maintaining an element of relaxation for optimal results. Mary became a Reiki practitioner in 2007 and because it was evident her clients were experiencing a deeper, more profound level of healing and relaxation, she became a certified Reiki Master in October 2012. In 2016 she acquired a certification as an Integrative Reflexologist under the tutelage of Claire Marie Miller who pioneered the technique and is highly renowned in the massage and reflexology community. Believing strongly in the healing power of touch, Mary feels deep gratitude to have been blessed by God with the gift and ability to bring peace and well-being to others: body, mind, and spirit.

TONI ABEE
LICENSED MASSAGE AND BODYWORK THERAPIST NC #6672
Toni Abee joined us from the Charlotte, North Carolina area in August 2015. She is a graduate of The Whole You School of Massage in Rutherfordton, North Carolina, class of 2006. Toni enjoys the challenge of therapeutic massage to ease pain for her clients who are living life to the fullest. Educating clients about the wonderful benefits of massage in all aspects of the body is her personal mission. One body at a time, she wants to share her gift and knowledge of the body to enhance lives. Having more than twenty modalities in her tool box to pull from, each massage is individually customized every time. Our bodies change daily; use massage therapy to change yours in a positive way!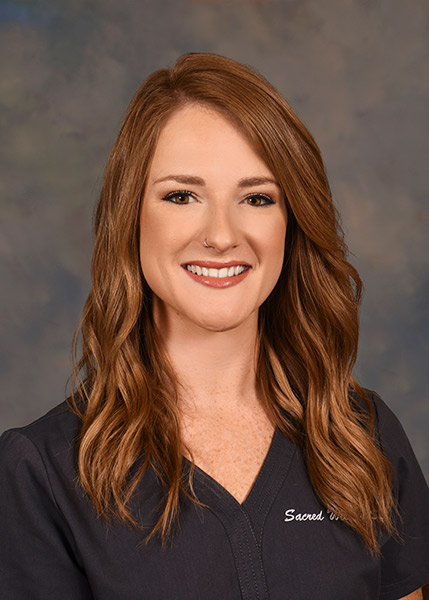 Taylor Higgins
LICENSED MASSAGE AND BODYWORK THERAPIST NC #18862
New Bio Coming Soon….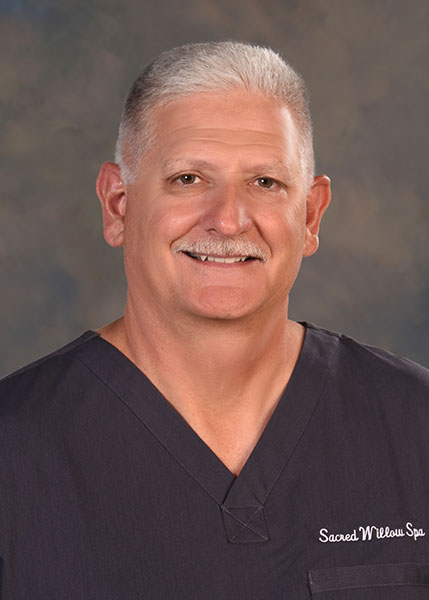 Mike Fanara
LICENSED MASSAGE AND BODYWORK THERAPIST NC #19527
Mike is a New Jersey native who has worked as a PT/OT tech and massage therapist for more than 20 years. He was trained at the Swedish Massage Institute and Body, Mind and Spirit School of Massage. Mike has worked on professional athletes in all aspects of massage and settings. In addition, Mike is trained in Swedish, Deep Tissue, Hot Stone and Sports Massage. Mike has also been practicing the Lomi Lomi modality of massage for 17 years and has assisted in teaching the technique for the last 3 years. He believes when you are ailing, a good massage therapy session is always a proactive course of action. Mike is grateful to have found a wonderful environment to continue his practice now that he has finally relocated to beautiful coastal North Carolina.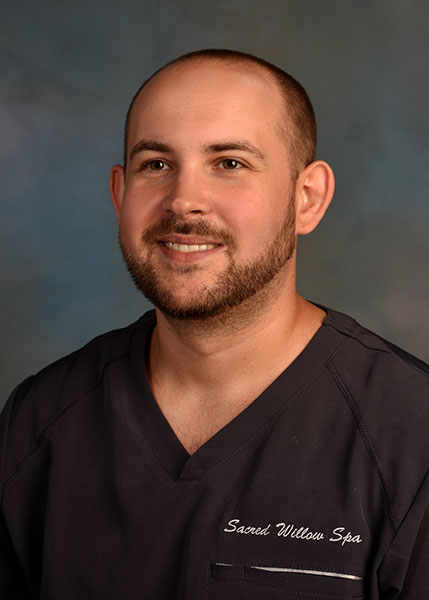 Ryan Ward
LICENSED MASSAGE AND BODYWORK THERAPIST NC #117549
R. Ward is a 2017 graduate of the Massage Therapy program at Brunswick Community College. Shortly after becoming licensed, Ward moved to Myrtle Beach, South Carolina where he practiced massage therapy for two and a half years. While working, Ward was able to build a clientele and gain experience which allowed him to expand his services to his hometown of Whiteville, North Carolina. He enjoys learning more every chance he gets about massage therapy and its application to further his ability to help clients with their particular bodywork needs. His goals are to educate people about the benefits of massage therapy as well as providing clients with a relaxing and therapeutic experience. Ward is excited and thankful for the opportunity to work at Sacred Willow Spa with such a great massage family.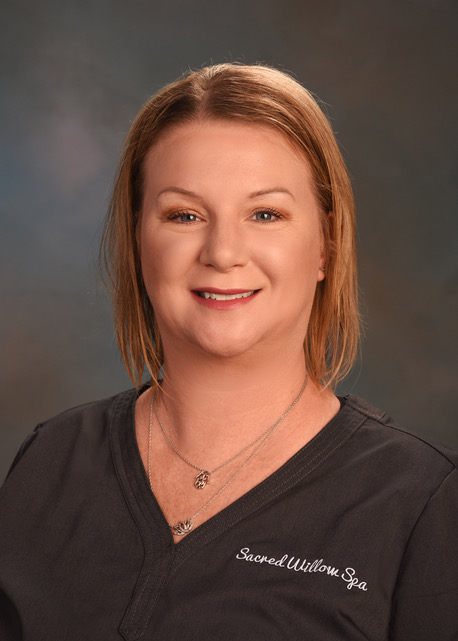 Kim Klutz
LICENSED MASSAGE AND BODYWORK THERAPIST NC#19681
Kim made a career change to be more fulfilled and happier. She remembers how much massage therapy helped her through the years and wishes to help her clients in the same way. Kim is from Hickory, North Carolina and graduated from Maiden School of Massage in 2021. Kim began her career at Rock Barn Spa and is trained in Swedish, Deep Tissue, Aromatherapy, Hot Stones, Thai on the Table, and Reflexology. Kim loves to use her knowledge of the modalities she knows to help each individual client, targeting their specific needs.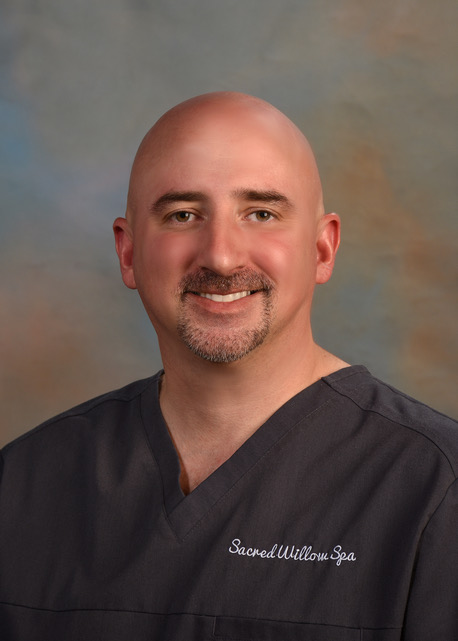 Jason Plattner
LICENSED MASSAGE AND BODYWORK THERAPIST NC# 20380
Jason is originally from Waldorf Maryland. He went to massage school at South Carolina Massage and Esthetics Institute in Myrtle Beach and graduated in 2009. Jason started his career in Myrtle Beach and continued to gain immense knowledge in the massage field through experience and self study. Jason especially enjoys helping those that are in discomfort or in pain whether the root of the discomfort comes from life, work or accident related issues. Jason is humbled and happy to have the opportunity to continue his career at Sacred Willow Spa!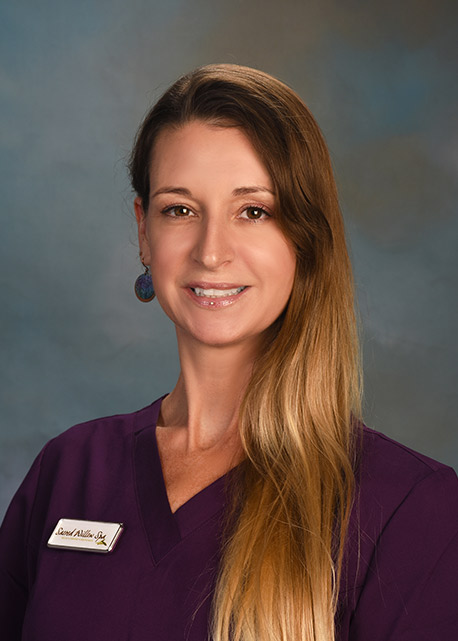 Holly Manney
LICENSED MASSAGE AND BODYWORK THERAPIST NC# 20907
Holly started practicing Massage Therapy after completing 1020 hours of training at The Center for Natural Wellness School of Massage Therapy located in upstate New York in 2016. Some modalities she has studied include Swedish, Therapeutic, Advanced, Shiatsu, Endergy Work, Polarity and Hot Stone Massage Therapies. She built and ran her own business in South Glens Falls, New York for five years until moving to sunnier weather in 2021. Holly worked for 21 years caring for our handicapped population for the state of New York Capital District OPWDD. She longed for a stress relieving career. Now she feels truly blessed to have found her passion in life: to help others relieve tension, reduce the effects of stress and live a fuller life through loving touch and positive energy modalities and techniques.