Estheticians

LESLIE M. PALMIERI
OWNER / ESTHETICIAN
Leslie Palmieri joined Sacred Willow Spa in January 2013 after graduating Summa Cum Laude in December 2012 from an intense esthetician program study at MillerMotte College-Wilmington.  Her studies included bacteriology, sanitation, disinfections, skin structure, diseases and disorders, facials, aromatherapy, body treatments, microbrasions, waxing, and more.  She thoroughly enjoys all aspects of the services she offers to her clients: analysis, diagnosis, hands on experience and product recommendation.  Leslie's knowledge and desire to provide clientele with the best skin care consultations and services is enhanced through the International Dermal Institute hands-on training courses and continuing education opportunities.  She is also taking Reiki and Reflexology courses to broaden her skills to benefit her clients who are interested in these service enhancements.

JENNY TERRACCIANO 
ESTHETICIAN
Jenny relocated to Calabash from the Winston-Salem area in 2014. She completed Brunswick Community College's esthetics program with honors and received extensive training on the Dermalogica product line and the incorporation of essential oils into skin therapy. Jenny joined the Sacred Willow staff in November 2016.  Her passion is educating clients on optimal skin health from spa treatments to an at home regimen. Jenny enjoys every aspect of helping all her clients feel beautiful.

NANCY RICE
ESTHTICIAN
Nancy is a NC licensed esthetician with a passion for helping others feel and look their best. Nancy graduated at the top of her class from Brunswick Community College's Esthetics program where she also received a perfect attendance award. After 20 years as a Licensed Professional Counselor, Nancy transitioned to becoming an esthetician and enjoys connecting with others. She is skilled at providing facials, waxing, eyebrow and eyelash tinting, microdermabrasion, and Reiki. Nancy is currently enrolled in Massage Therapy school and looks forward to offering massage services in the near future. Acting as a civilian adviser to the US Army, Nancy was embedded with a Brigade Combat Team in Iraq and continues to support and advocate for our service members and their loved ones. She enjoys the outdoors, reading, and exploring new places.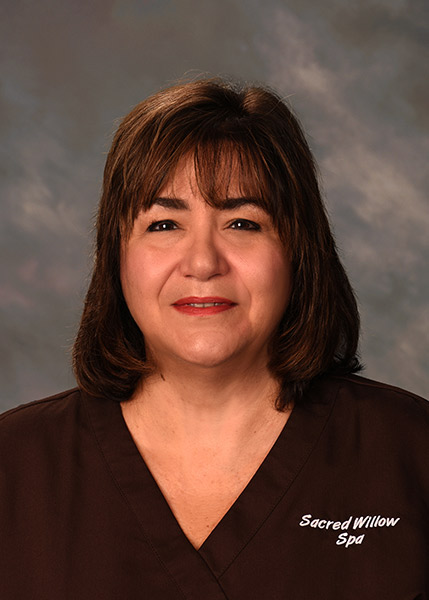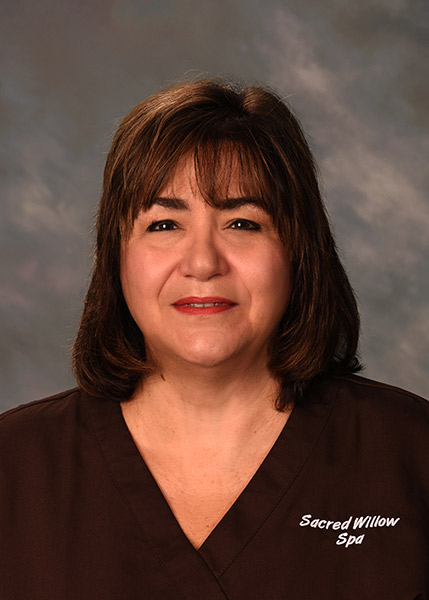 RITA BERARDO
ESTHETICIAN
Rita and her family came to Calabash from the Northeast region of the country 10 years ago and are happy to call Brunswick County "home".  When Rita first arrived in Calabash, she began a search to find a spa that provided massage and skin therapy services, but to her dismay, she found she had to travel to Myrtle Beach or Wilmington to indulge in those services.  This prompted her to begin a study in esthetics in 2008 and found a school that incorporated the Dermalogica product line, having used their products herself for over 10 years.  Now, a decade later, Rita calls Sacred Willow Spa her tome to provide esthetic services and has continued to use Dermalogica products for over 20 years because she truly believes in the results they deliver while being cost effective at the same time.  Rita loves to educate clients about their skin health and how they can incorporate Dermalogica products into their at home skin care regimen of optimal results.